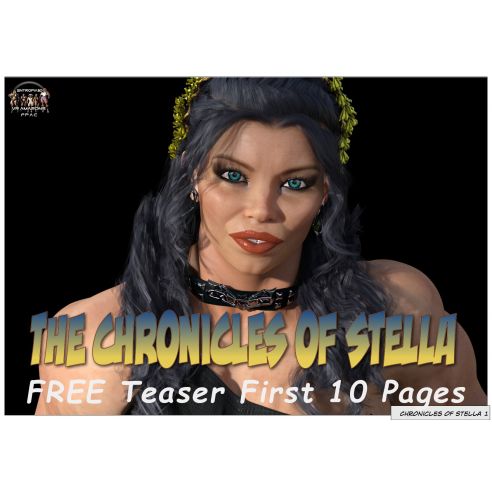  
[FREE] First 10 Pages of -The Chronicles of Stella - Comic PDF
100% secure payments
These are the  First 10 Pages for free.
Experience decisive excerpts from the life of Princess Stella. Genetically manipulated, from childhood through her youth to an adult empress. Watch as she builds strength and muscle, fights crooks and conservative guys who revolt, because they think being ruled by a girl can't be. 

Pretzeling

Bone Breaking

Throatlifting

Choking

Over Head Lift

Dominance

Pantyhose                            

Delivered as PDF
Detailed High Quality Hires Renderings, good for 4K monitors.

10 Pages
Approx. 19 Panels
Example Images Below.